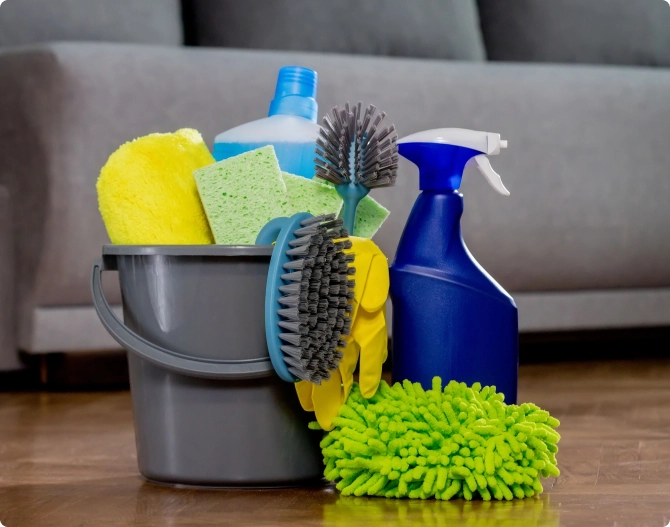 Regular
Cleaning
Regular home cleaning is a great choice for anyone who wants to maintain a clean and healthy living environment. Over time, dirt, dust, and other debris can accumulate in our homes, leading to a buildup of germs, bacteria, and allergens. Regular cleaning helps to remove these contaminants, improving indoor air quality and reducing the risk of illness. Additionally, a clean home can reduce stress and promote a sense of calm and relaxation. By choosing to schedule regular home cleaning, you can ensure that your home is always clean, fresh, and welcoming, without the hassle of having to do it all yourself.
Your home will be cleaned by one of our fully-uniformed and vetted team of Lady Maids home cleaners on a day of your choosing and using our own specialist cleaning products and equipment.
Regular cleaning can improve air quality, reduce clutter, and create a more
relaxing environment.
Get A Free Quote