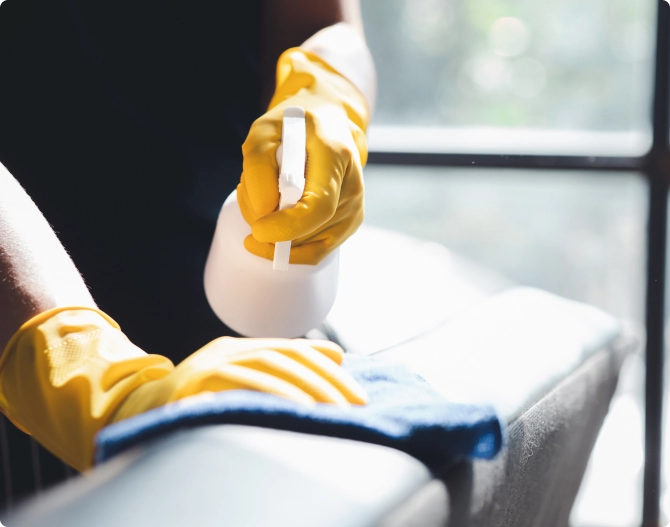 Once Off
Cleaning
Once-off cleaning can be an excellent option for individuals or families who are looking for a thorough and deep cleaning of their home or workplace. This type of cleaning service is ideal for those who may not have the time, energy, or equipment to tackle a major cleaning project on their own. It can also be a good choice for people who are moving in or out of a home or office, or for those who are preparing for a special event or occasion. With once-off cleaning, Lady Miads professional cleaners can target specific areas and provide a comprehensive cleaning service that can leave the space looking and feeling fresh, tidy, and organized. The convenience and peace of mind that comes with a once-off cleaning service can make it a worthwhile investment for anyone who values a clean and healthy living or working environment.
Your home will be cleaned by one of our fully-uniformed and vetted team of Lady Maids home cleaners on a day of your choosing and using our own specialist cleaning products and equipment.
Take the first step today towards enjoying a home that is
cleaner and healthier.
Get A Free Quote