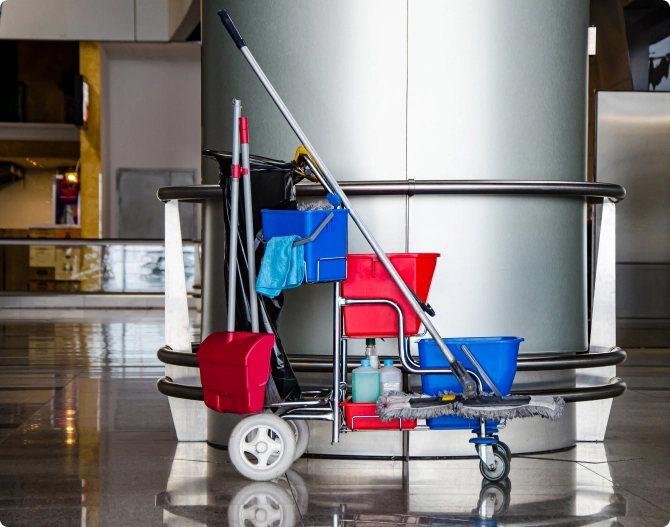 Commercial
Cleaning
There are several reasons why choosing Lady Maids commercial cleaning services can be beneficial for businesses. First and foremost, commercial cleaning companies have the expertise and equipment necessary to thoroughly clean and maintain a workspace, which can result in a safer and healthier environment for employees and customers. Additionally, outsourcing cleaning services allows businesses to focus on their core operations and can save time and money in the long run. Lady Maids commercial cleaners are also trained to use eco-friendly cleaning products and practices, which can reduce a business's carbon footprint and improve their sustainability efforts. Overall, choosing Lady Maids commercial cleaning can improve the cleanliness and appearance of a workspace, boost employee morale, and benefit the bottom line of a business.
Elevate your environment with our
expert commercial cleaning services.
Get A Free Quote